Pravin Kapoor

Trustee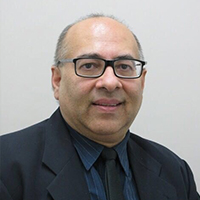 Experienced Practice Owner with over 30 years in Clinical Dentistry. Experience in the NHS, Private, IRS and HMP's Dental Services.
Currently the Business Development Director Associate Clinical Director of the Sterling Group incorporating the Whitehouse Dental Practice, Sterling Dental Centre, Sterling Private Clinic, Sterling Dental College. I am a trustee of the charitable arm of the Group, the sterling Dental Foundation. I am an honorary tutor at BPP University and McTimoney College of Chiropractic.
I have Demonstrated history of working in medical industry. Skilled in Customer Service, Entrepreneurship, Strategic Planning, Dentistry, and Marketing Strategy. Strong entrepreneurship professional with a Dundee University Dental Degree focused in Private Dentistry.